Pull The Pin - Tom Foster and Kerry Carter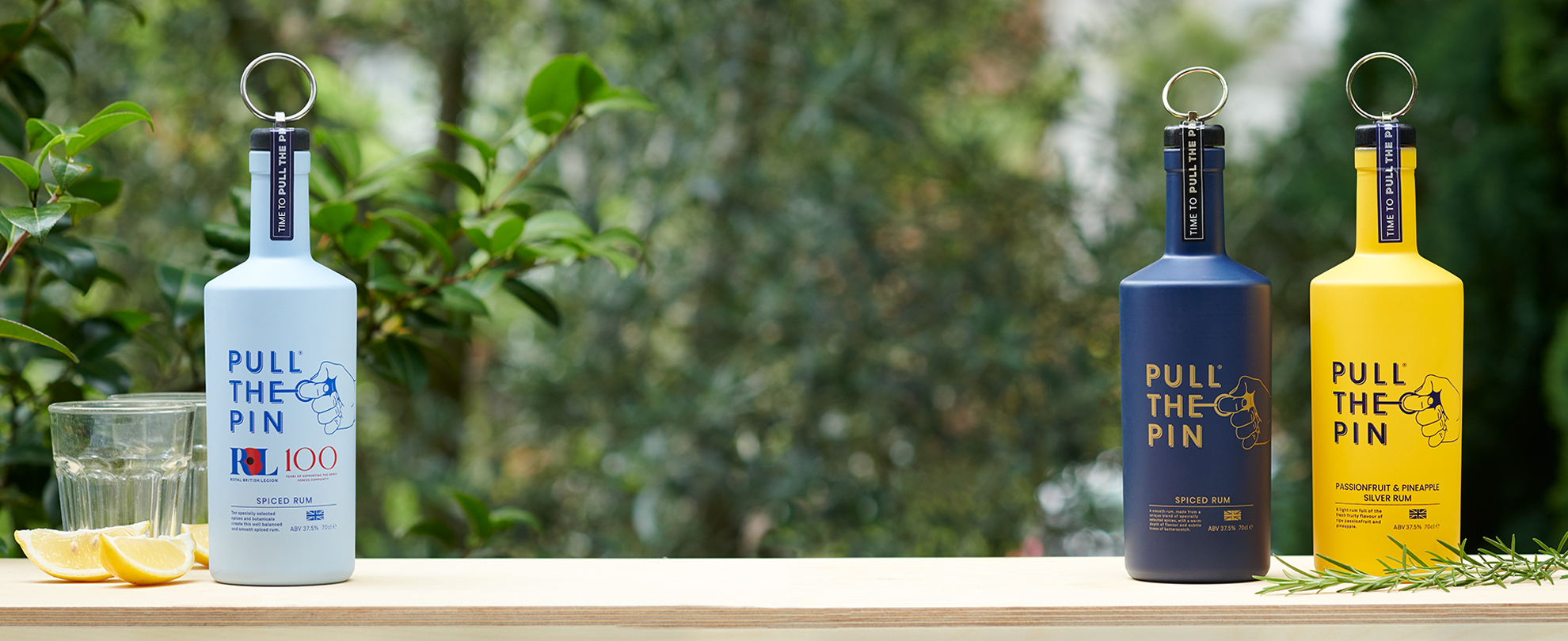 Tom Foster joined the Army in 2008 because he loved adventure and thought the Armed Forces would be a great way to challenge him. "I always knew growing up that I struggled with school, whether it was with sports or academically, but if I gave myself a challenge, I would work hard to achieve it. "Very sadly, after ten years in service, multiple injuries and years of physical strain led to Tom being Medically discharged from the Army.
Kerry Carter was a physiotherapist working for the NHS when Tom was going through rehabilitation before being discharged. During Tom's treatment their discussions led to the discovery that they both shared a real love for rum. And this is where their adventure began!
Where it all began
Tom loved spiced rum, whereas Kerry loved the fruit varieties. In 2016 Tom had visited the Caribbean and began learning about the different flavours and developed his passion for it. They started to chat about what Tom would like to do once he finally left the British Army. "I could see that gin distilleries were opening up and very popular, but Rum was going to be the next trend. I knew that is something I wanted to invest in."
During Tom's transition to Civvy street he used the Learning Credits as part of his resettlement package on leaving the Army to take courses in distillery and business. He already knew the name of his Rum – 'Pull the Pin' and his idea was ready to go. He moved back to his hometown of Coventry but, sadly, things didn't go smoothly, and Tom found himself with nowhere to stay. He still had the dream of opening a distillery and luckily Kerry's friend had a unit available for him to start up, where he also ended up living for a while. The RBL helped Tom with a compensation claim and also to secure a start-up loan and these funds enabled him to source the equipment required to start making and bottling his own rum.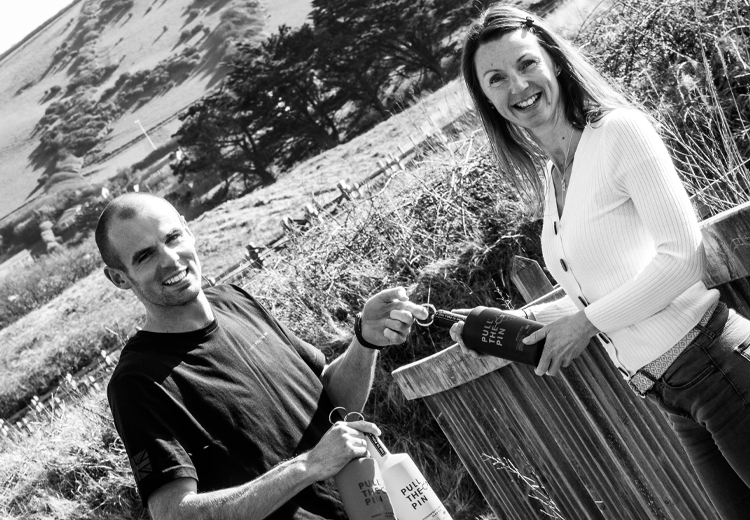 Pull The Pin is now a successful business based in North Devon close to Chivenor barracks where Tom was stationed. Tom and Kerry are working hard to grow it and, despite the physical challenges Tom continues to face, he is still ploughing as much energy and determination into making the business work.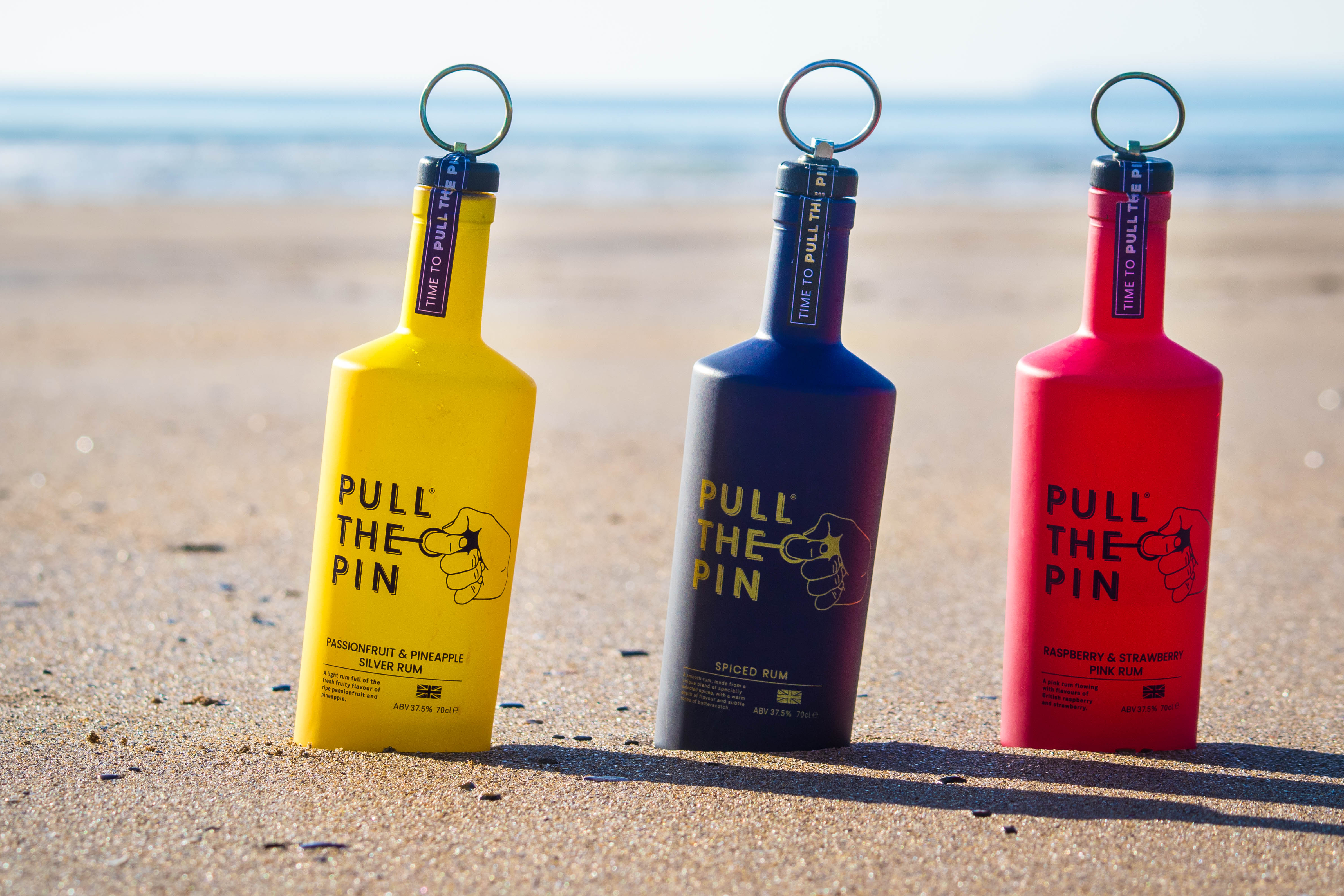 The name
Pull The Pin is a metaphor for life: follow what's good and Pull The Pin on what's not. Live life to the full, celebrate what is great! This is the foundation of the company and is remembered every time a bottle is created and opened.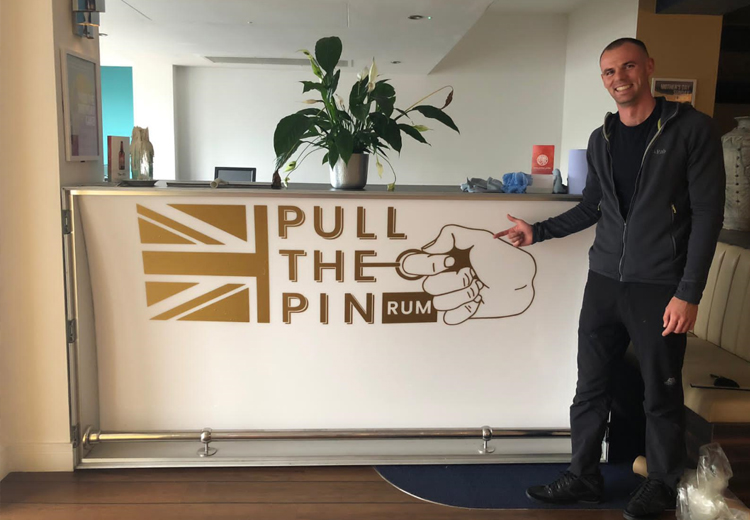 Pull The Pin Legion 100 Limited Edition Rum
To recognise the support that he had received from the RBL, Tom developed the limited edition Pull The Pin 100 Years. As it is the RBL's 100 year anniversary, he decided to design a celebratory bottle to commemorate 100 years of supporting the Armed Forces community.
Ten specially selected spices and botanicals have been incorporated to create this well balanced and smooth, spiced rum.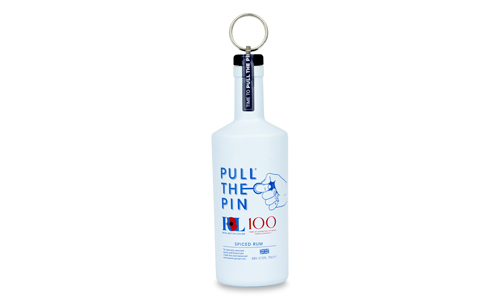 Pull The Pin Legion 100 Limited Edition Rum
Pull The Pin Spiced Rum
Whole and ground spices are used in the infusion process with a unique 'oak ageing' which gives smoothness and body. Cinnamon, ginger, nutmeg, clove and allspice combine to give a perfectly balanced spiced rum.
SIGNATURE DRINK:
Poured over ice with a turn of orange, a couple of cubes of crystallised ginger. Whip up a Golden Storm and mix with lime juice and ginger beer or spice up a Mojito with this delicious rum.
Mixes well with Ginger Ale, Coke, Lemonade.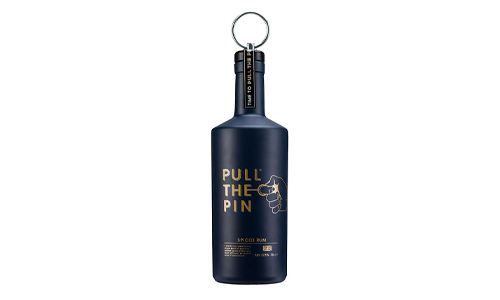 Pull The Pin Raspberry and Strawberry Rum
Unique pink rum, bursting with colour and flavour from British Raspberry and Strawberries.
SIGNATURE DRINK:
Mix with lemonade or light tonic. Add to cola for a 'Berry Coke' or mix with cream soda and treat yourself to 'strawberries and cream' PTP-style.
Shake up traditional cocktails like mojito and daiquiri with Pull The Pin's fruity flavour.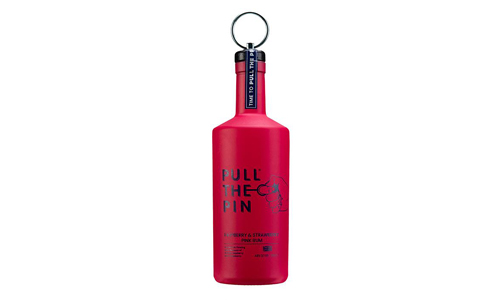 Pull The Pin Raspberry and Strawberry Rum