Dame Vera Lynn Collection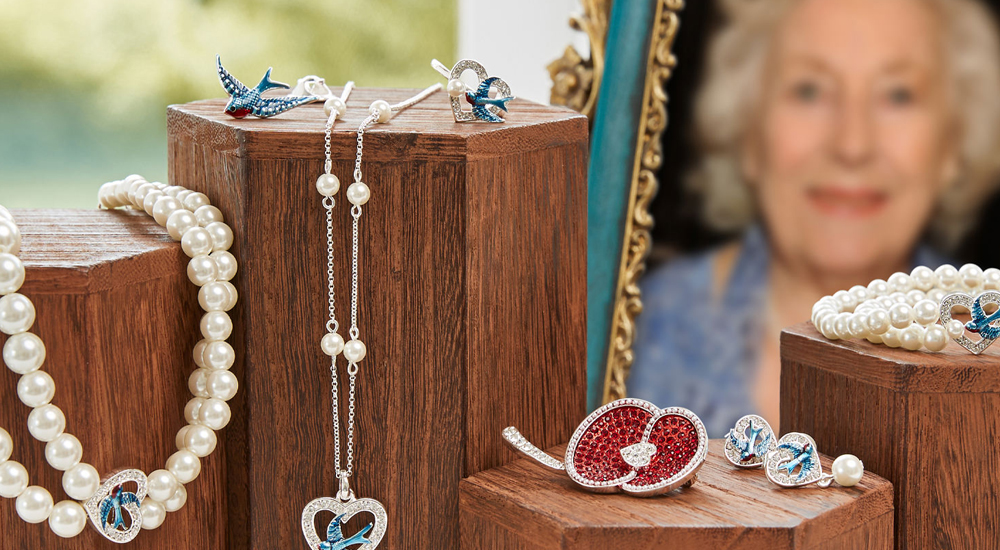 To mark the centennial anniversary of the Royal British Legion, The Poppy Shop is delighted to announce an exciting collaboration with Virginia Lewis-Jones, who has co-designed a commemorative jewellery collection and poppy brooch in memory of her late mother, Dame Vera Lynn.
Inspired by the themes of family, friendship, and of course, her mother's love of pearls, the new Bluebird collection encapsulates Dame Vera Lynn's glamorous spirit and her love of the Armed Forces. Each piece in the new jewellery collection features pearls and a signature heart, which houses a small Bluebird motif, paying tribute to one of her biggest hits during the Second World War, The White Cliffs of Dover.
Known as 'The Forces' Sweetheart,' Dame Vera Lynn travelled to many countries to entertain the troops, singing some of her well-known songs, including 'We'll Meet Again', which paved the way to become one of the most successful recording artists in history.
As her daughter Virginia recalls, "My mother never left her wartime roots behind. She continued to work with and support veterans and military charities, including the Royal British Legion throughout her life, so it was important to capture the essence of my mother and pay tribute to her own service in this collection. That's why each piece features a miniature Bluebird or a reference to one of my mother's iconic songs."
Dame Vera Lynn Crystal and Pearl Brooch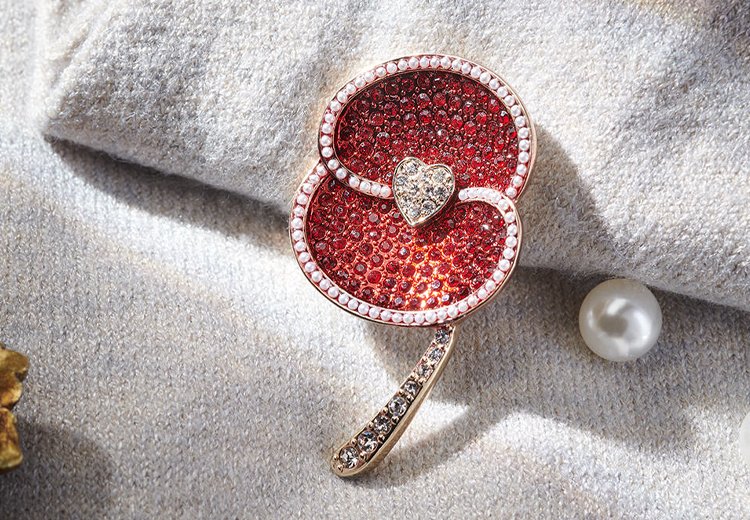 This heart pearl bracelet features strings of pearls and a signature crystal heart incorporating a small bluebird motif.
Dimensions: 18cm (Length) x 1.7cm (Width) x 0.6cm (Depth)
UK and BFPO Standard Delivery is FREE on orders £40 and over, or £3.99 on orders under £40. We despatch orders Monday - Friday, and orders are usually delivered within 3 - 5 working days.
European Delivery is £14.00, and orders are usually delivered within 5 working days.
Rest of World Delivery is £28.00, and orders are usually delivered within 14 working days.
We want you to be completely satisfied with your purchases. If you are not completely satisfied with any item you ordered, just return it, in the original packaging if possible, within 30 days of the date of receipt and we will refund your money or send you a replacement – no questions asked.
Unfortunately we are unable to refund postage incurred to return a product unless the item is faulty or defective. For further information, visit our Delivery & Returns page.