Soul Purpose Jewellery - Suzanne Pattinson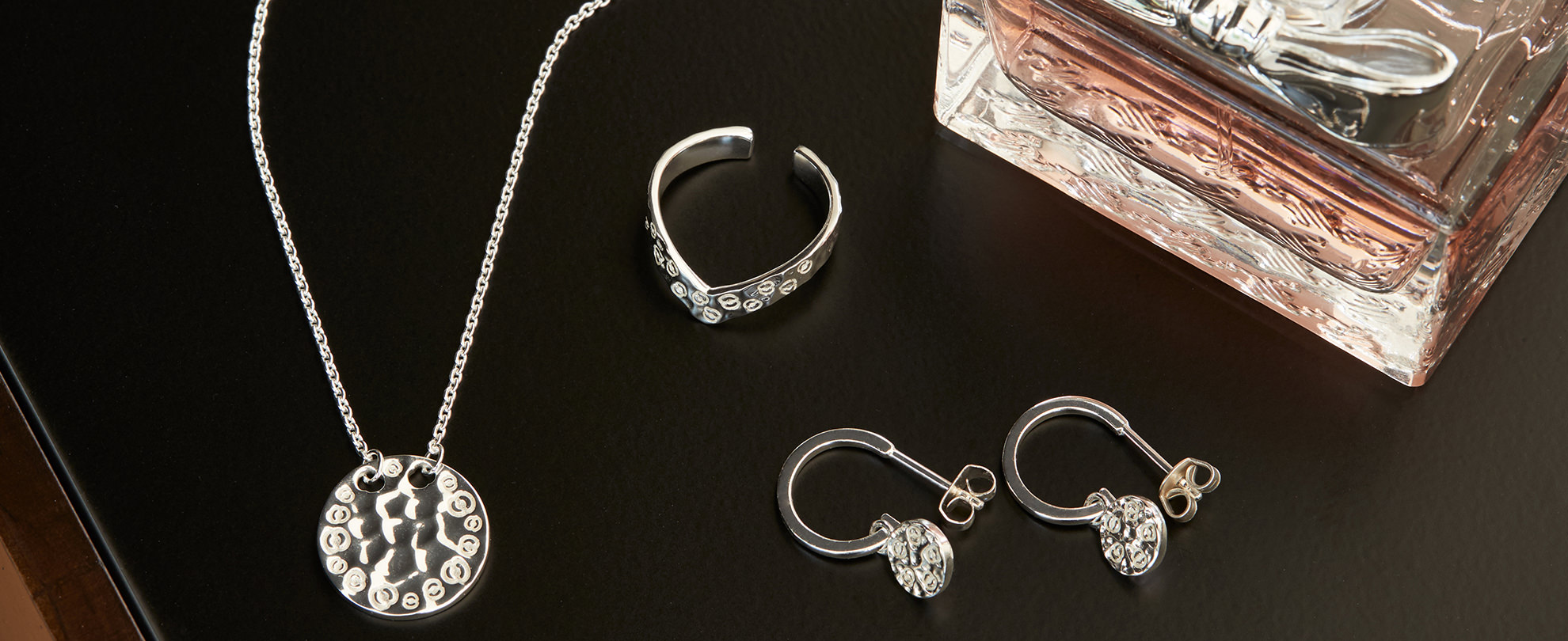 Not a Veteran as such, but a military spouse, Suzanne Pattinson started her own business during lockdown in 2020. Being a military spouse can involve a lot of uncertainty. It's difficult to lay down solid roots and it's difficult to plan into the future. Not exactly the most fertile conditions for growing a business, but Suzanne is part of a new generation of career-focused military spouse that's uninhibited by geographical upheaval. And many of them have connected with one another through a Facebook group.
"There's a whole network of people who aren't allowing the fact that they move around to affect their future career," explains Suzanne. "It's empowering to be part of that group of women – and men – who are saying hang on, we can do amazing things – even though we have to move around."
Suzanne's partner is a Regiment Officer in the RAF. "The RAF was his calling. One of those things where he didn't choose it, it chose him." Yet having crafted a career in PR, Suzanne didn't feel the same pull towards her profession and dreamed of creating her own business. "I used to refer to myself as a frustrated creative. I'd always wanted to do something creative with my hands. I just didn't know what it was."
How it started
When Suzanne joined a ten-week silversmithing course at the end of 2019, the penny not only dropped, it smashed through the floor. "I had no clue how to do it, I didn't know what any of the tools were, but when I walked into that workshop it hit me: the smell, the environment, I just thought oh my goodness I love it. I came home and said to my husband: 'I want to do this for life.'"
Suzanne purchased the tools she needed and began honing her skills by making jewellery for friends and family at home. Then after building a website and establishing her social media presence, orders started to trickle in. Soul Purpose Jewellery had lift off – an emphatic and evocative brand name that celebrates Suzanne finding her calling. "This is what I'm meant to do, this is the purpose of my soul."
Yet not everything about setting up a business has come as easily to Suzanne as the brand name. "Being away from friends and family and traditional support networks and not knowing my husband's plans makes it additionally challenging to run a business. But if there's one thing that being around the forces teaches you it's resilience."
Suzanne also speaks effusively about being connected with other entrepreneurial military spouses. "It's wonderful to be part of the group because everybody feels empowered, everybody feels like a collective. We all understand the highs and lows and the challenge of having to juggle everything while partners are away. There's always somebody who understands you and can empathise. That's really helped me accelerate my business and stick at it."
Here's to one of life's truisms: anything is possible when you put your soul into it.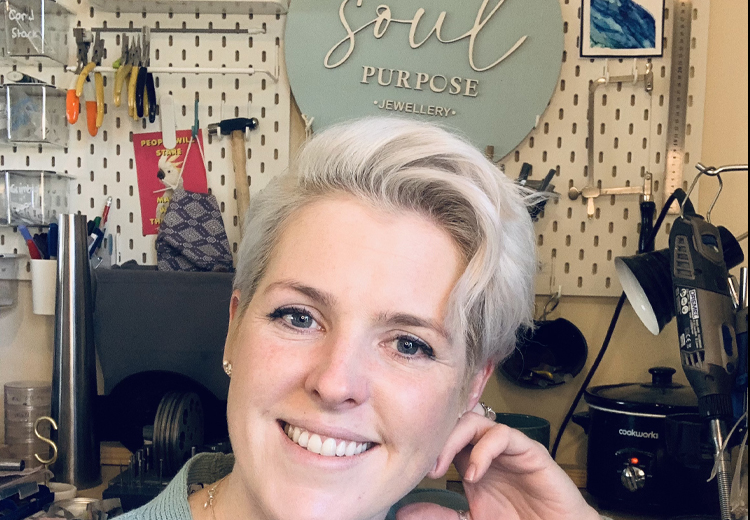 There's something special about handcrafted jewellery. Every piece is one of a kind and creates a direct bond between the maker and the wearer. "I put my heart and soul into every piece," explains Suzanne Pattinson – who launched Soul Purpose Jewellery during the first lockdown. In doing so, she realised a lifelong dream to start her own business that involved using her hands. Creating. Making. Doing.
Suzanne explains the designs she has crafted for The Poppy Shop: "I wanted to create something for people who perhaps aren't drawn to wearing standard poppies or poppy pins. Something that works alongside other pieces of jewellery and can be worn all year round." The result is a beautiful, multi-functional collection that gives the wearer the freedom to pair their jewellery with a huge range of styles.
But however it's worn, this is jewellery that can be worn with pride. A sentiment echoed by Suzanne: "I'm very proud of my husband and very proud of being a military spouse. It's just amazing that my products will be available on the Poppy Shop. Being part of such a great platform is something I'd never have dreamt of when I started the business."
About the products
Engraved Sterling Silver Poppy Necklace
This fantastic poppy necklace is made of sterling silver, with a modern hammered texture and features delicate poppy engravings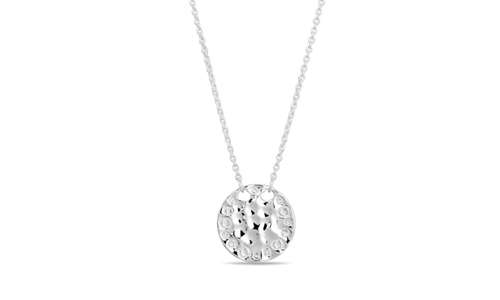 Engraved Sterling Silver Poppy Necklace
Engraved Sterling Silver Poppy Earrings
This fantastic set of poppy earrings is made of sterling silver, with a modern hammered texture and features delicate poppy engravings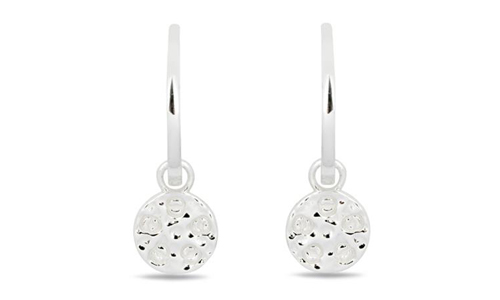 Engraved Sterling Silver Poppy Earrings
Engraved Sterling Silver Poppy Ring
This fantastic poppy ring is made of sterling silver, with a modern hammered texture and features delicate poppy engravings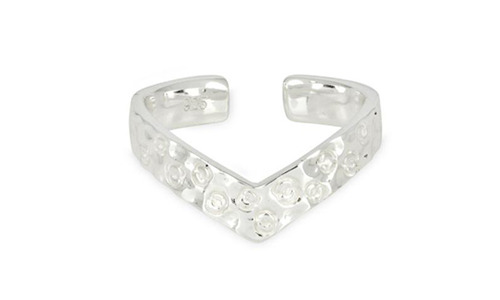 Engraved Sterling Silver Poppy Ring