Tactical Tea - Alex Miller, Robert Higgins, Stephen Davies & Christopher Bright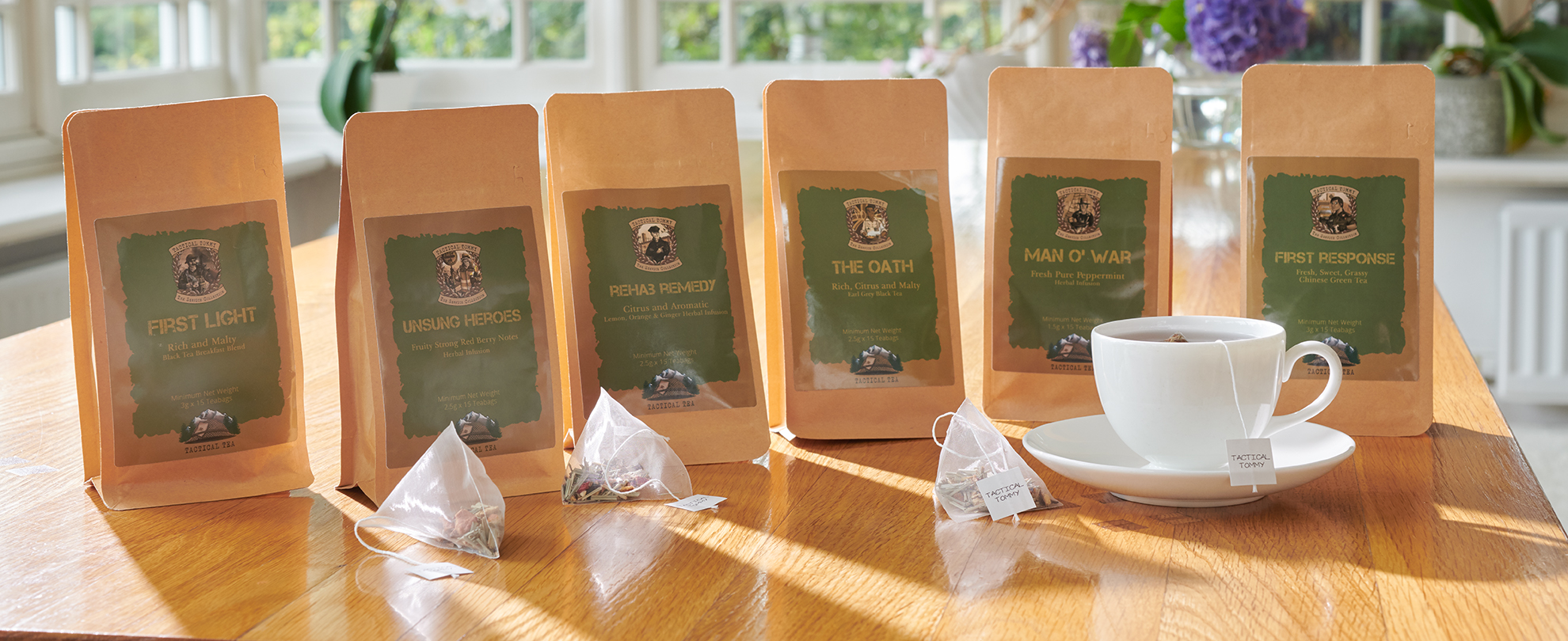 Where it all began
Tactical Tea came to fruition in 2018, co-founded by Alex Miller, Robert Higgins, Stephen Davies and Christopher Bright – all of whom are either military veterans or still serving. As well as their military careers, these four men have another thing in common - a love of tea! "There was nobody doing tea aimed towards the military and veterans," Alex explains. "Coffee yes, but not tea. British squaddies love tea and it just seemed weird that nobody was attempting to fill that space."
Alex, Robert, Stephen and Christopher are all living in different parts of the country, so how do they make this work? "Forward motion is really important," reveals Alex. "Never standing still and always trying to learn from your mistakes. That is directly related to military service. The other thing is teamwork. Because two of us are still serving, we have to lean on each other quite a lot. It's important to know that your business partners are there when you're not."
Fuelled by the love of a great cuppa, you get the feeling they will be just fine.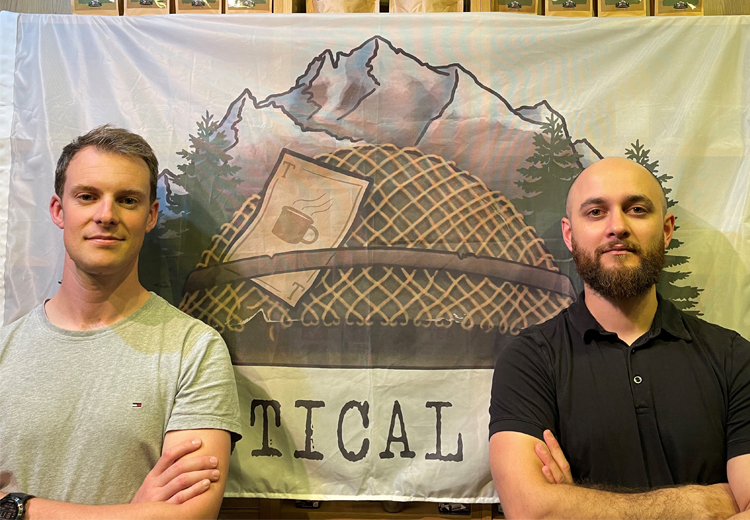 The teas
Tea: how do you like yours? If you care about matters such as taste, quality and provenance, then it's time to tilt your mug in the direction of Tactical Tea. Their strident mantra – ending the war on bad brews – is a call to arms, and a call to kettles, for tea lovers everywhere.
"With some large tea manufacturers – naming no names – the quality and quantity of tea in their teabags has degraded over the last thirty to forty years," laments co-founder Alex Miller. "If that keeps going, we're going to be left with some really sub-par brews. For us it's about having the absolute highest quality tea – and a decent amount of that tea in each teabag."
Tactical Tea have quickly formed alliances with plantations across Kenya, Sri Lanka and more. They know exactly where their tea leaves are coming from. And – of course – it's all Fair Trade. Founded in 2018 the business has grown steadily, selling direct to consumers online and wholesale to cafés and museums across the UK. A portion of their profits goes to carefully selected charity partners. They have previously worked with Hero Paws – a charity that helps to rehome ex-military dogs. And more recently have switched their focus to supporting the Royal British Legion.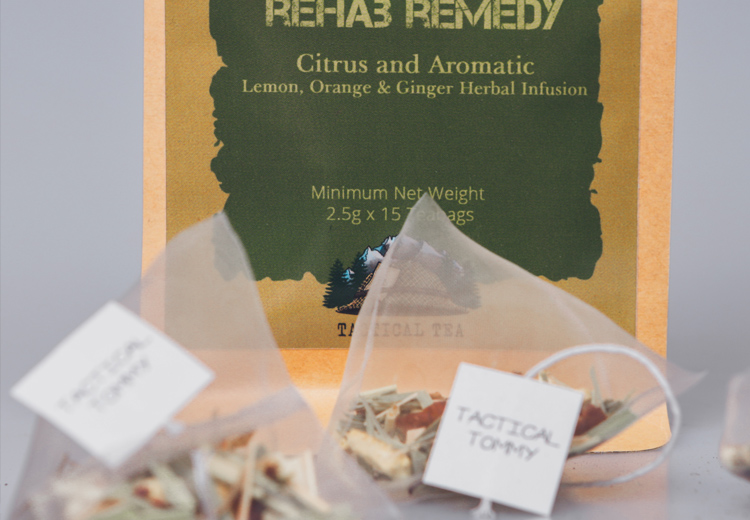 On the formation of the Veterans' Market, Alex is effusive. "I think it's great. It's a really good initiative; a really valuable thing for the wider civilian and military community. We can have all these military and veterinary companies that start and create things, but the hardest thing is getting your name out there to as many people as possible. For a charity as well known as the Royal British Legion to be doing something like this is really important and it's really valuable for us. It's great to be part of it."
Tactical Tea have released a range of blends and herbal infusions: each of them meticulously crafted for maximum quality and taste. "It seems some of the larger manufacturers value profits over quality," concludes Alex. "For us, it's the other way around." Fancy a brew?