The Second World War Armed Forces Pin is crafted from three reclaimed original historic metals used by the Army, Royal Navy and Royal Air Force during the Second World War.

Find out more about how we've made this beautiful pin in partnership with TMB Art Metal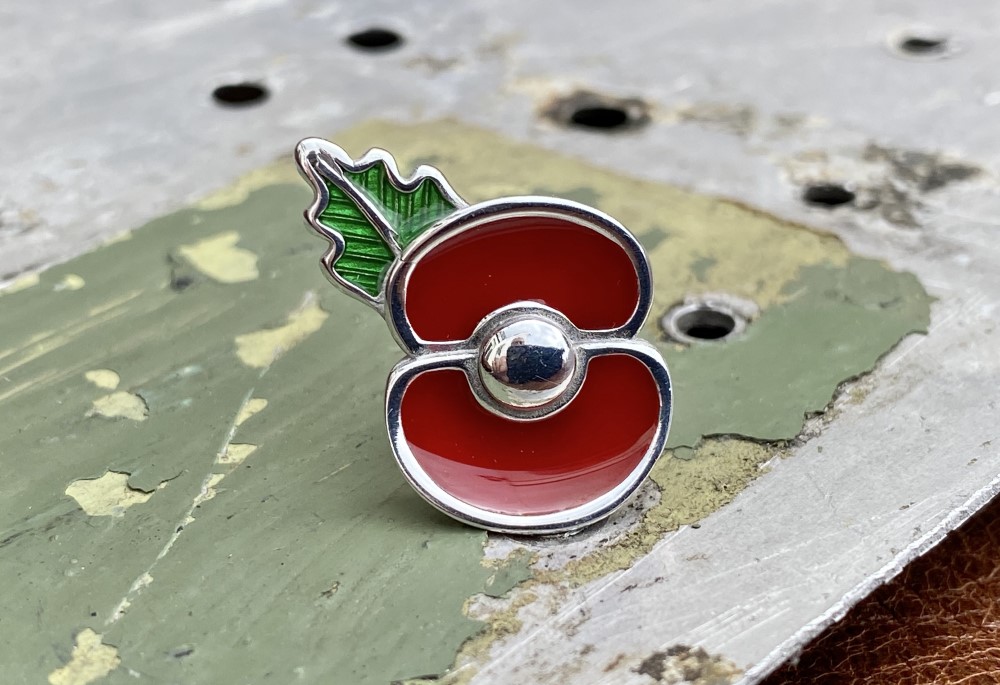 The first metal used, represents the Royal Air Force & originates from the iconic Spitfire Mk IX "MK356" which took part in D-Day operations in June 1944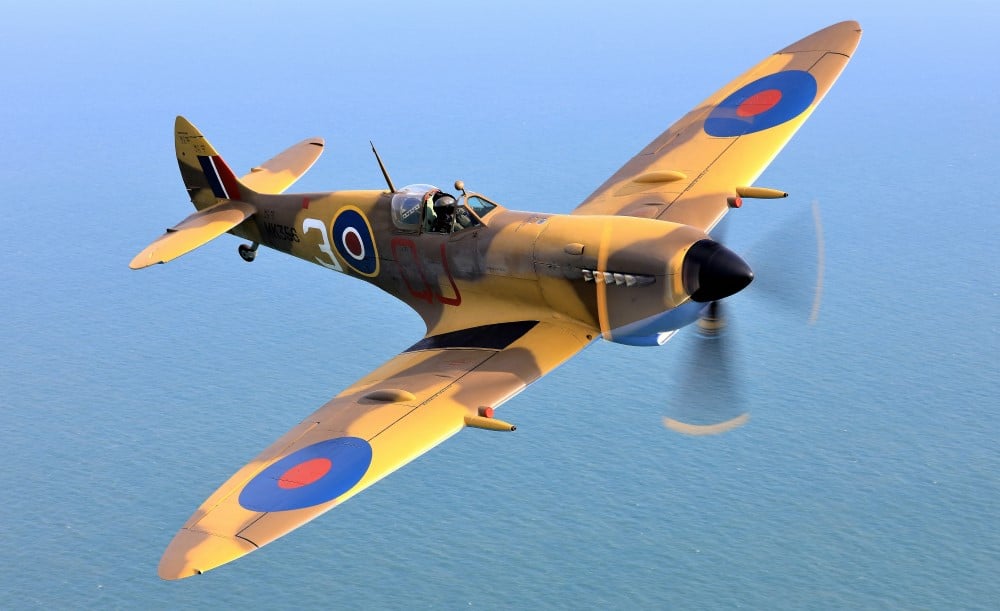 To represent the British Army, we sourced a batch of used 1945 aluminium Mess Tins. Whilst perhaps not as romantic as the Spitfire these are still important, because as the old saying goes, an army marches on its stomach!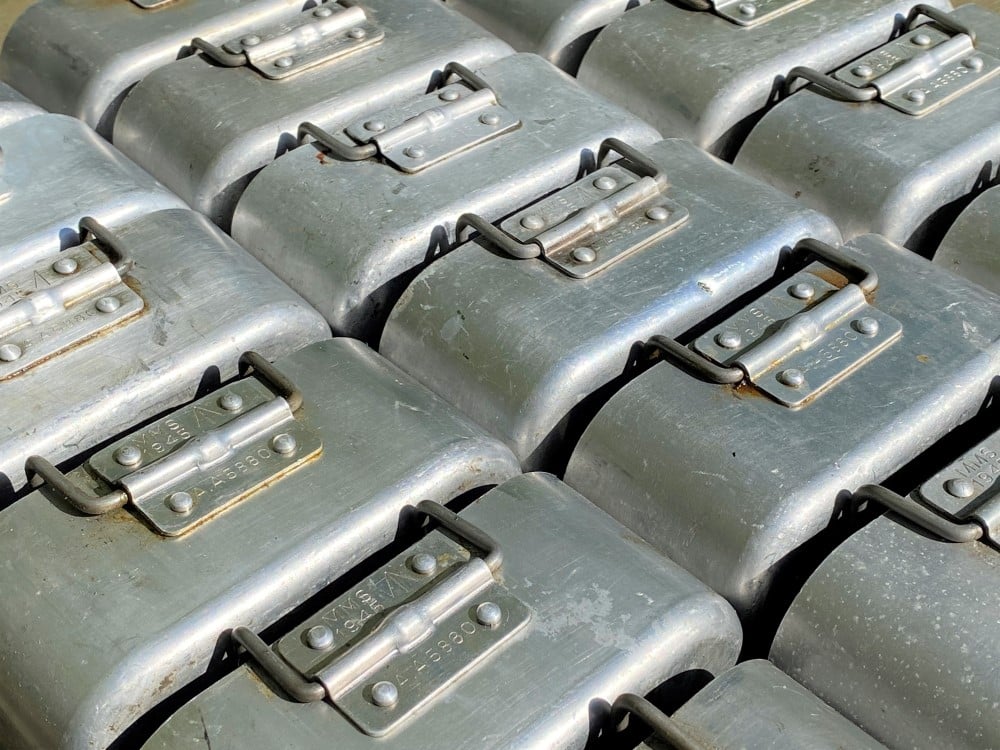 The Spitfire metal and mess tins are melted and blended together into a 50/50 mix of WW2 RAF and Army metal, to be cast into bars at a sand casting foundry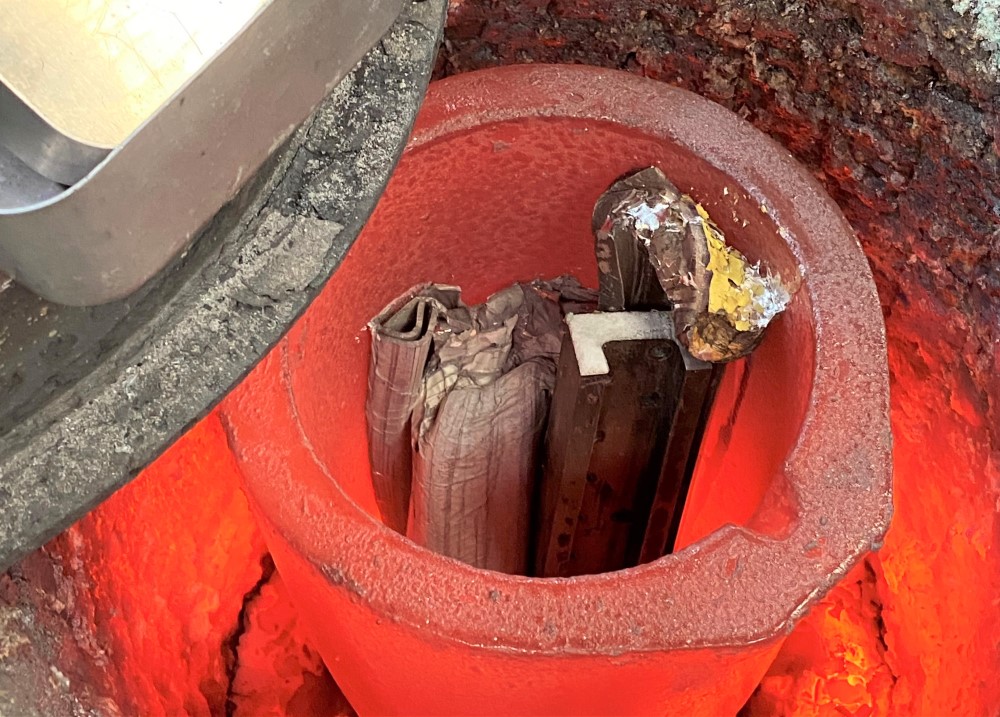 The bars are then transported to Birmingham's Jewellery Quarter where they are re-melted for final casting into poppy pins, using the intricate lost wax process.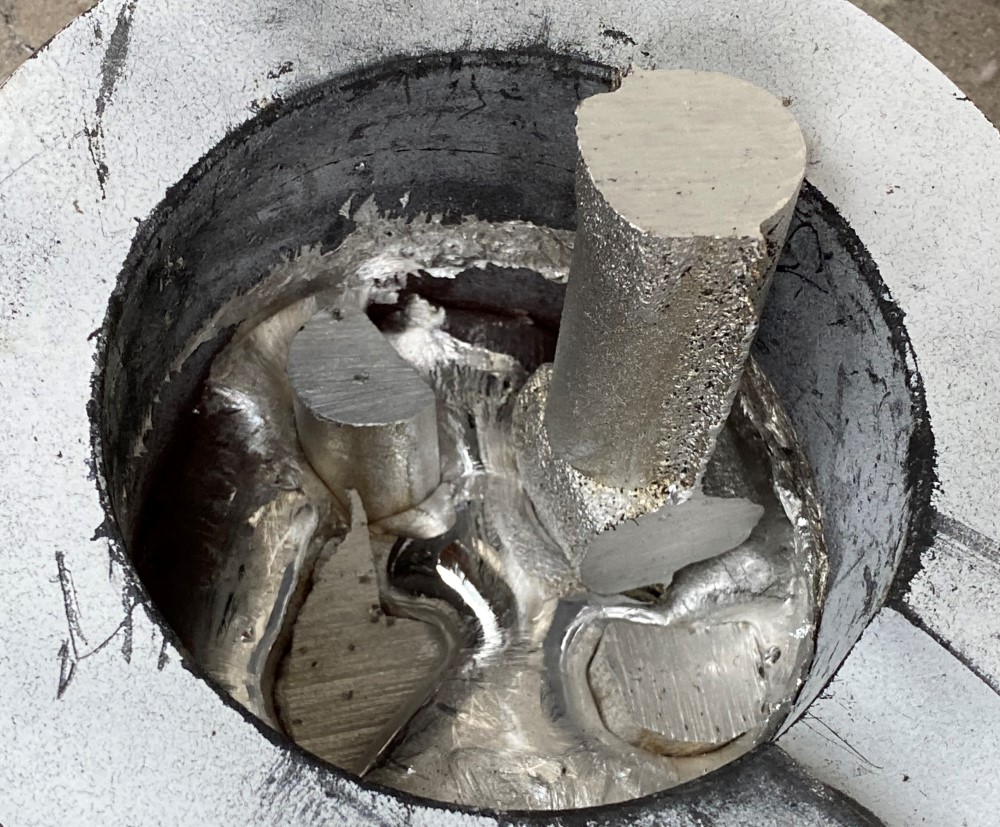 A freshly cast and steaming hot 'tree' of poppy pins, still partially surrounded by the casting compound.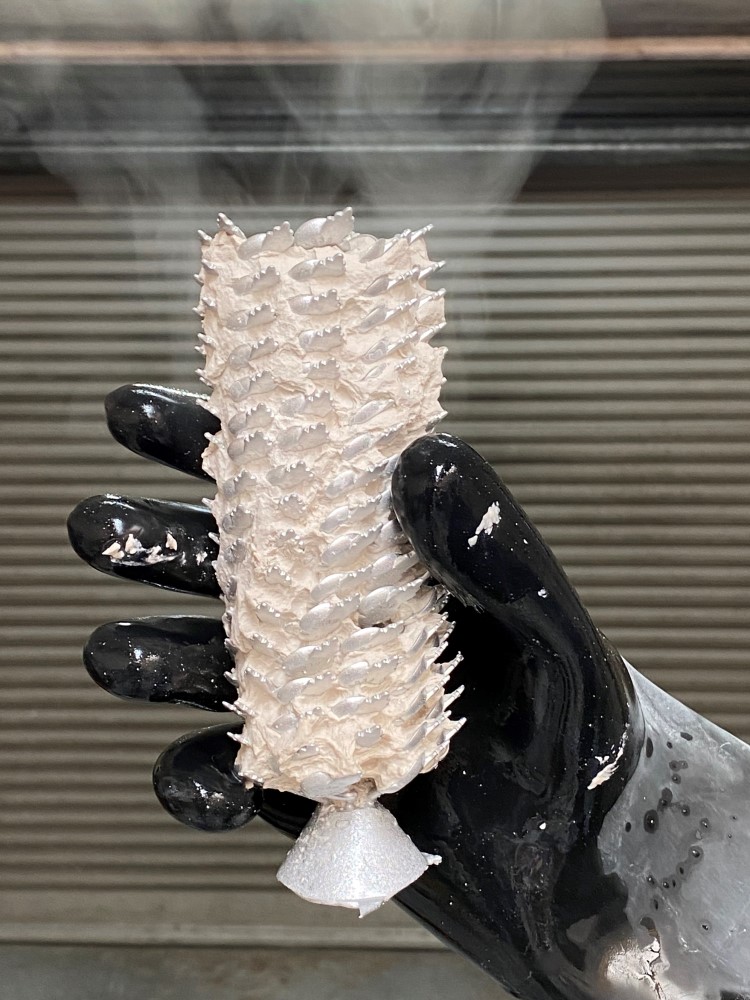 Once cleaned of compound the true beauty of the poppies starts to become apparent, each one a minor piece of art, crafted from history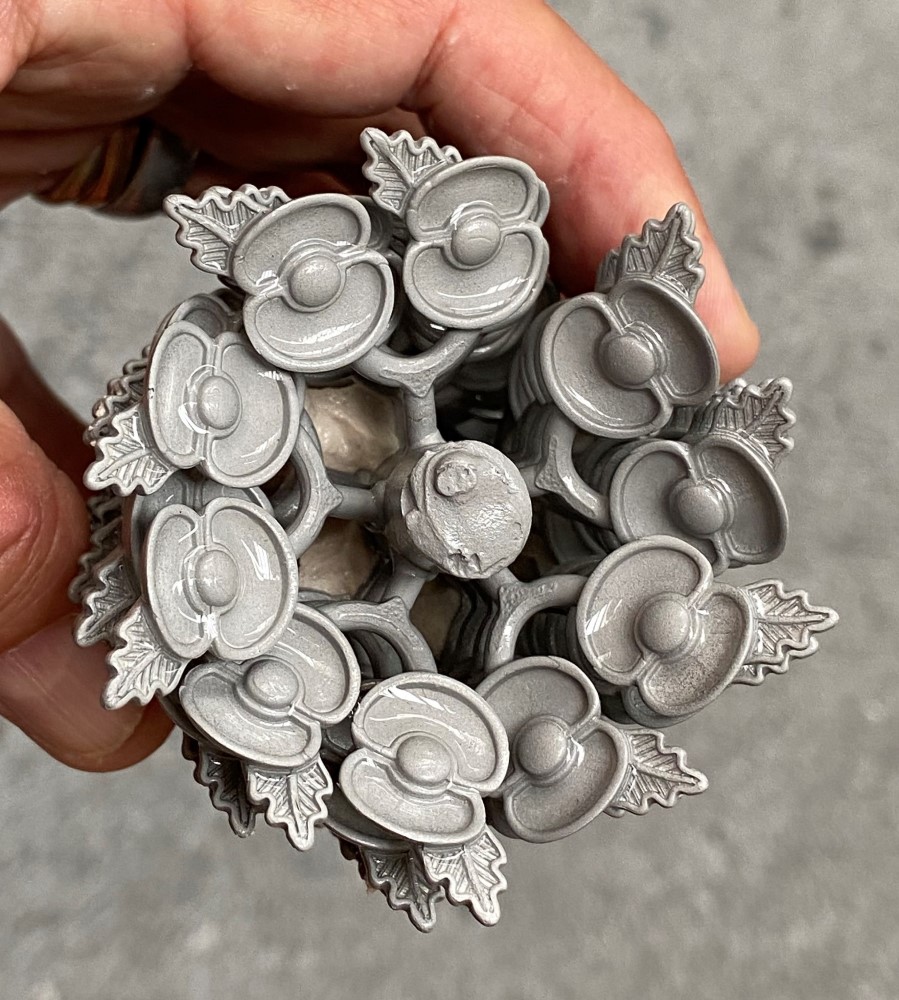 The poppies are hand finished and polished, each incised on the back with 1939-1945, a tribute to all the UK and Commonwealth service people who gave their lives during the Second World War.
To represent the Royal Navy, the final provenance metal is from landing craft LCT 7074, which landed tanks and soldiers on Gold Beach, Normandy, on 6th June 1944, D-Day.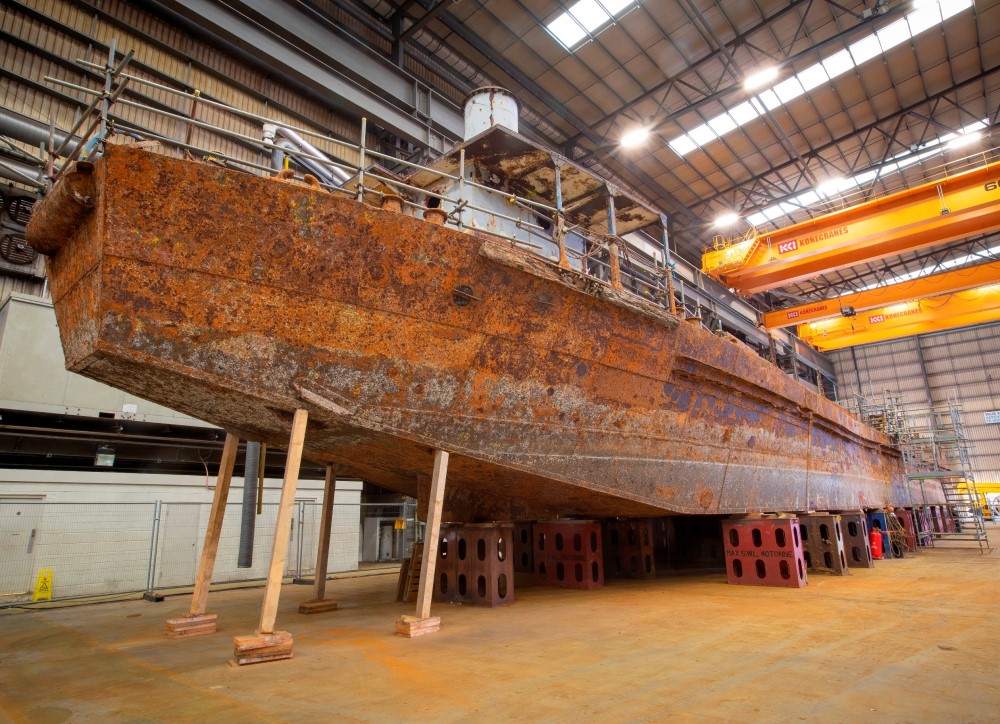 LCT 7074 is being restored by the National Museum of the Royal Navy at Portsmouth, prior to which she had lain neglected and half submerged, such that plates had to be cut from the hull to remove decades of silt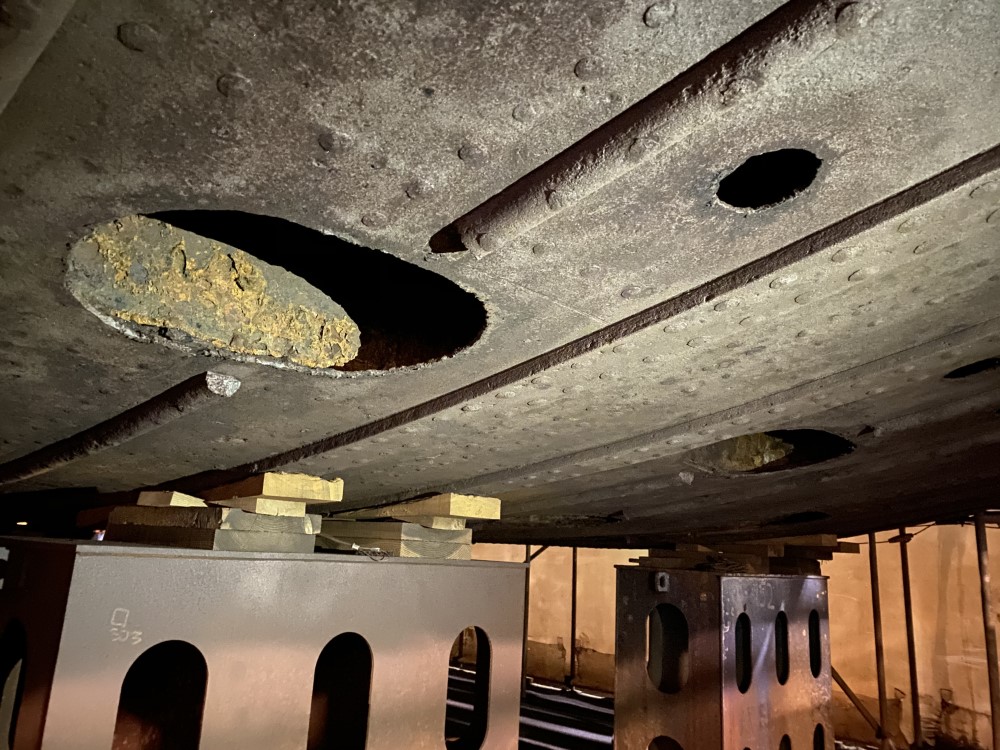 It's from one of these steel plates involving original 1944 Royal Navy steel that filings are taken. The plate is from the 7074's bow and would've been in actual direct contact with Gold Beach on D-Day.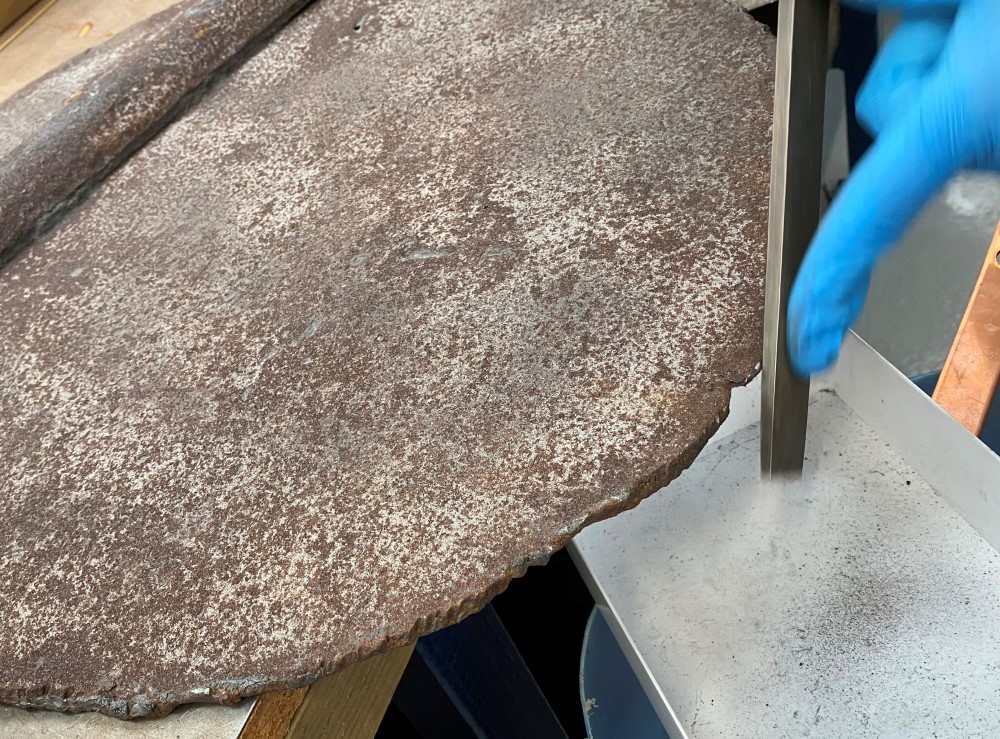 These steel filings from the hull plate are mixed with red enamel that will fill the petals of the Armed Forces Poppy Pins, completing the Forces' provenance trio.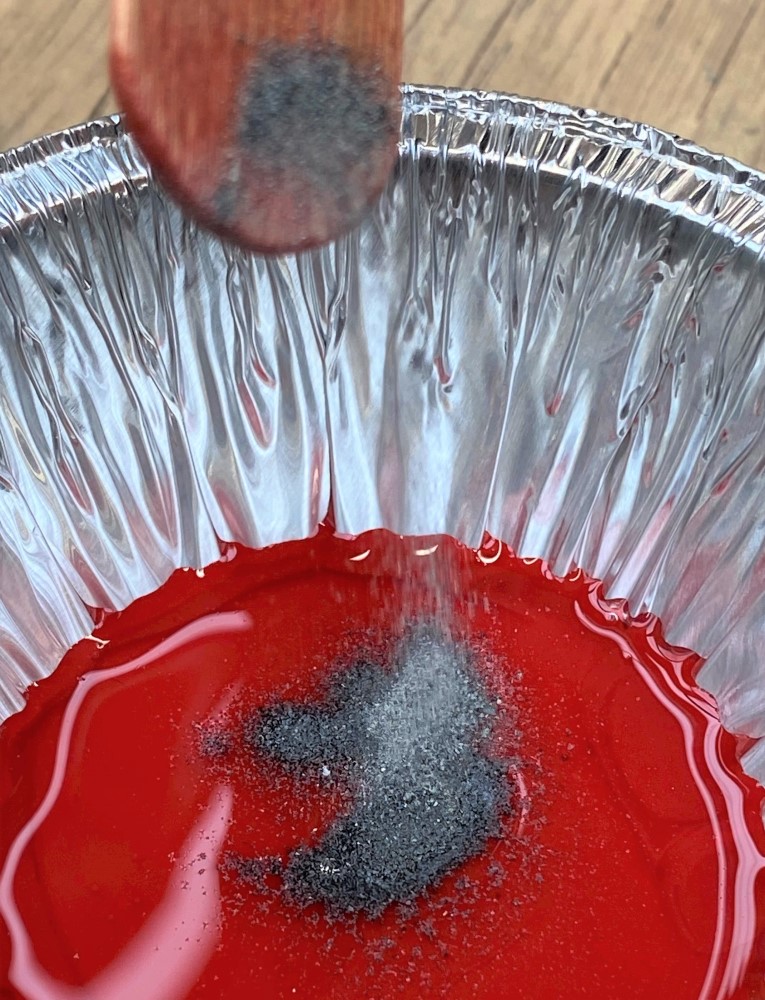 The enamel is applied to every poppy pin by hand. Dark specks can be seen within the red enamel representing the Royal Navy and completing this incredibly significant and unique pin.